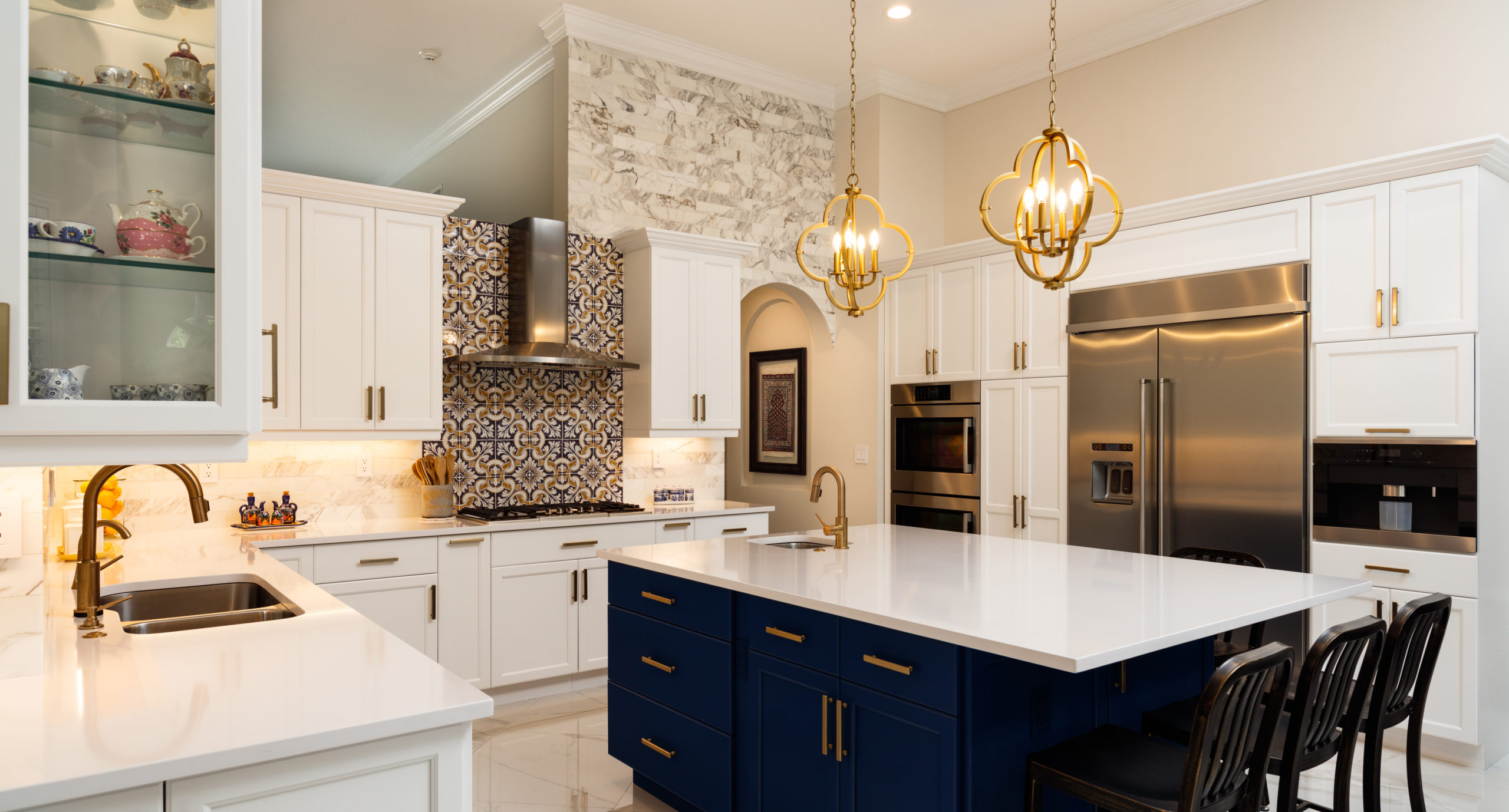 What To Consider When Remodeling a Kitchen
A kitchen remodel is perhaps the most expensive and extensive type of home improvement project you can take on. For this reason, you want to get everything just right the first time around. To accomplish this, there are several considerations you need to make that extend far beyond what type of countertops you prefer or from where you plan to order your cabinetry. Though a kitchen remodeling professional can advise you on what to expect at each stage of your renovation, it doesn't hurt to enter your project prepared by knowing what to consider when remodeling a kitchen ahead of time.
Who Will Be Using the Kitchen?
There are actually two parts to this question. In the first part, you want to address who will actually be using your kitchen and all its appliances. Will you and your partner share cooking and cleaning responsibilities, or does that fall to one or the other of you? Your answer will dictate everything from cabinetry height to countertop height to the amount of workspace you need.
In the second part of the question, you will want to consider who will be enjoying your kitchen — or, in other words, who will be coming to dinner. Do you plan to host large dinner parties on a weekly or monthly basis? Do you have small children who like to do their homework while you're cooking and who will take most of their meals at a dinette rather than at the formal dining table? Making these considerations ahead of time can help you design a practical and functional kitchen for your lifestyle.
What Is Most Important To You?
Kitchen remodels are expensive — as in, tens of thousands of dollars expensive. As such, most homeowners cannot afford everything on their wish lists. Instead, they compromise, which you may find you have to do, too.
Make a list of everything that matters to you, from most to least important. Go beyond aesthetics and think about daily life in your new kitchen. Are low-maintenance countertops worth the splurge, or are you willing to go with the cheaper option if it means getting that double basin farmhouse sink you've been dreaming of? In listing your priorities, you might find that you're forced to problem-solve creatively and that you do, in fact, end up getting everything you want (just not in the way you imagined it).
What Is Your Budget?
As we mentioned in the previous point, kitchen remodeling is expensive, with the average remodel costing $66,000. Whether your budget is $66,000 or $16,000, create a hard budget. Now, subtract between 10% to 20% for contingencies — which are unexpected issues that will undoubtedly arise during the course of the project. What you're left with is how much you have to spend on materials, labor and other expenses.
During the planning phase, get an estimate on everything, from the cost of labor right down to the cost of hardware. Every last dollar will make a difference, and you want to make sure you have enough to complete your project to your satisfaction. If the project will cost more than you anticipated, put it off for another six months to a year. It will be better to postpone your dream kitchen than to end up with a half-finished one and no kitchen sink.
What Design Aspects Can You Save On?
Finally, you can move onto the fun stuff. Countertops are probably the most important design element, as they unify everything else. Carefully consider the look you want, the level of maintenance you desire and what you can realistically afford. If high-end countertops are a must-have, consider ways you can cut back on your cabinetry. Can you paint them or replace just the fronts? As for appliances, consider mid-range ones that boast dependability or, better yet, shop around for gently used ones. Doing the latter can save you thousands to put toward an item higher on your wish list.
If you're not sure what you want, consider talking with a home remodeling contractor to get ideas. Maxwell Building Services has a team of experts with superior design knowledge and expertise. Contact us to schedule a free consultation today.